Explore the 800-year-old Peitian village in Fujian province
2021-05-08 10:58:12
? ?
來源: China Daily
責任編輯: 陳佳麗
Peitian ancient village of Liancheng county is home to many Hakka people.
An aerial photo shows that the Peitian ancient village is surrounded by water and mountains, with rich vegetation and charming scenery. [Photo provided to chinadaily.com.cn]
Peitian ancient village, located at the foot of the picturesque Guanzhai Mountain in Liancheng county, Fujian province, is home to many Hakka people, featuring a number of well-preserved ancient buildings from the Ming and Qing dynasties (1368-1911).
Known as the "No 1 village for residential houses in Fujian province", the ancient dwelling complex consists of over 30 mansions, 21 ancestral temples, six schools and academies, two street-crossing memorial archways, and one 1,000-meter-long street, spanning an area of 70,000 square meters.
Peitian's ancestors have a lasting legacy in this small village with an area of only 13.4 square kilometers, around400 households, and 1,500 villagers.
Home to 25 national cultural relic protection units and 28 provincial ones, Peitian has been named the "folk Imperial Palace" and a national historical and cultural village.
In recent years, the local government has launched a slew of measures to promote the protection, development, and utilization of ancient buildings in a bid to inject vitality into the ancient village.
"Tourists come to Peitian not only to see the buildings, but also to learn about the history and folk culture behind the architecture, and to experience the unique Hakka customs and rustic life living in harmony with nature," said a local official.
Tourism packages, consisting of visiting ancient buildings, learning Hakka farming-reading culture, experiencing intangible cultural heritage items, and exploring the village's unique place in the history of the Chinese revolution, have proved popular among tourists, said local officials.
"My business is building momentum as more and more tourists are touring our village," said a local villager who runs a home-stay offering accommodations and selling local specialties.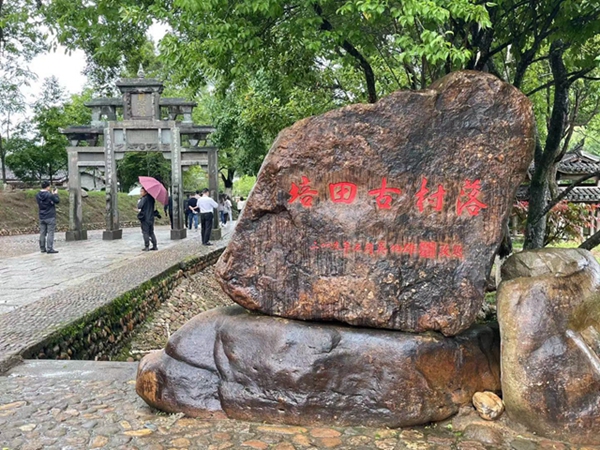 The 800-year-old Peitian village in Liancheng county, Fujian province has become a hot tourism destination for exploring the beauty of traditional architecture. [Photo by Hu Meidong/chinadaily.com.cn]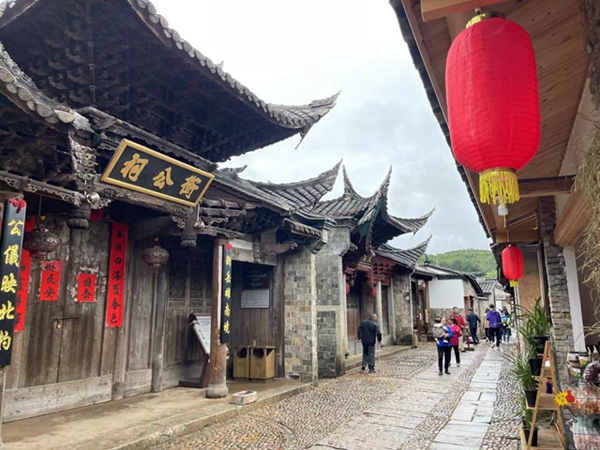 Peitian village features a number of well-preserved ancient buildings from the Ming and Qing dynasties. [Photo by Hu Meidong/chinadaily.com.cn]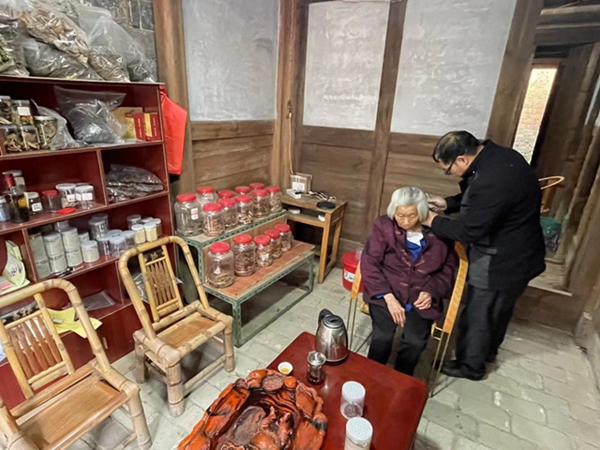 A senior villager in the ancient village of Peitian receives traditional Chinese acupuncture treatment on April 28, 2021. [Photo by Hu Meidong/chinadaily.com.cn]